East Campus
East Campus is home to the College's Information Technology and Veterinary Technology programs and serves students in general education and transfer courses.
Students have the opportunity to work in the Makerspace, a high-tech educational playground, allowing students to expand their creative and technology skills.
The campus is home to the nation's only community college-based live-fire cyberwarfare range, which gives Information Technology students experience seeing and managing actual threats in real time. The range is operated in partnership with the Arizona Cyberwarfare Range, and provides a free and open environment to augment cyber security resources in Arizona.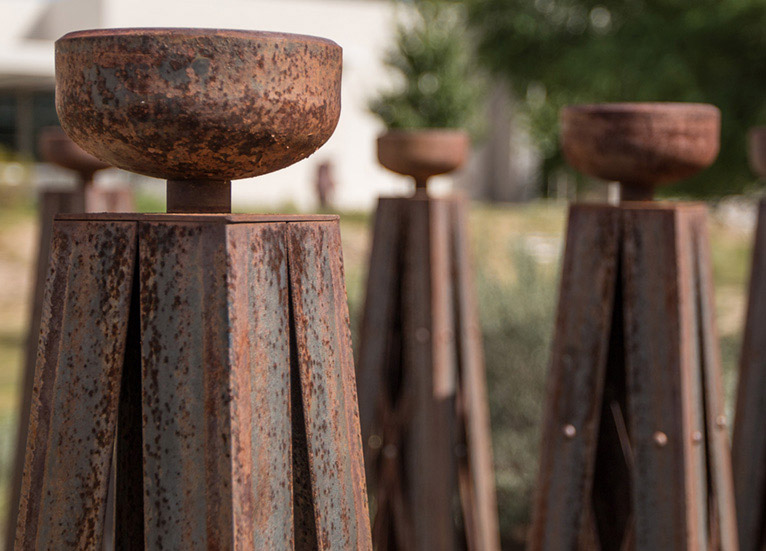 Sculpture on Campus
Pima's Sculpture on Campus program, which began in 2004, provides an exciting opportunity for artists to present their contemporary outdoor sculptures to the public. Each sculpture is chosen to inspire the academic and creative discourse that is part of campus life.
The campus is traversed by beautifully landscaped wash and bridges and is surrounded by contemporary sculptures that invite a stroll through the gardens.
Find out more
Contact us at 520.206.7000 or call the College Information Center at 520.206.4500