TRiO at Pima Community College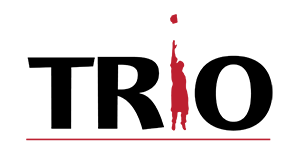 TRiO at Pima Community College are a set of federally-funded college opportunity programs that motivate and support students from disadvantaged backgrounds in their pursuit of a college degree. These programs are funded by the US Department of Education which serve both students who are already enrolled at Pima and local pre-college students.
To be eligible, students must be U.S. citizens or permanent residents, qualify in any of the categories below, and not already have a bachelor's degree. TRiO programs are always free to eligible students, so check out the links for each program to apply.
TRiO College Programs
Student Support Services
Student Support Services (SSS) projects work to enable low-income students to stay in college until they earn their baccalaureate degrees. Participants, who include disabled college students, receive tutoring, counseling and remedial instruction.
STEM (Science, Technology, Engineering, and Mathematics)
SOAR (Students with Documented Disabilities)
SSS (Classic Program)
TRiO Pre-College Programs
The Educational Talent Search (ETS) projects serve pre-college students. In addition to counseling, participants receive information about college admissions requirements, scholarships and various student financial aid programs. This early intervention program helps youth from low-income families to better understand their educational opportunities and options.
Upward Bound (UB) is an intensive intervention program that prepares students for higher education through various enrichment courses. Campus-based UB programs provide students instruction in literature, composition, mathematics, science, and foreign language during the school year and the summer. UB also provides intensive mentoring and support for students as they prepare for college entrance exams and tackle admission applications, financial aid, and scholarship forms. Pima offers UB programs at four campuses: 
Desert Vista Campus – UB
Downtown Campus – UB
East Campus – UB
Northwest Campus – UB
The Veterans Upward Bound (VUB) program provides intensive basic skills development and short-term remedial courses for military veterans, guards members and reservists to help them successfully transition to postsecondary education. Participants learn how to secure support from available resources such as the Veterans Administration, veterans associations, and various state and local agencies that serve veterans.
The Federal TRiO Programs are 100% funded by the U.S. Department of Education. Visit the Department of Education website for more information on TRiO. 
Source: Council for Opportunity in Education (COE)