Pima Alumna Shares Story of College's Intergenerational Impact
Dancer, choreographer and educator Barbea Williams is on a mission to inspire African American students
By Kanika Samra, External Relations
Barbea Williams, artistic director of the Barbea Williams Performing Company (BWPC) has called Tucson home for close to five decades. She moved to Tucson from the south side of Chicago in the seventies along with her mother and siblings. Williams had been enrolled at the Southern Illinois University, Carbondale at the time. Not wishing to lose any time she enrolled at Pima Community College soon after and the rest as they say is history.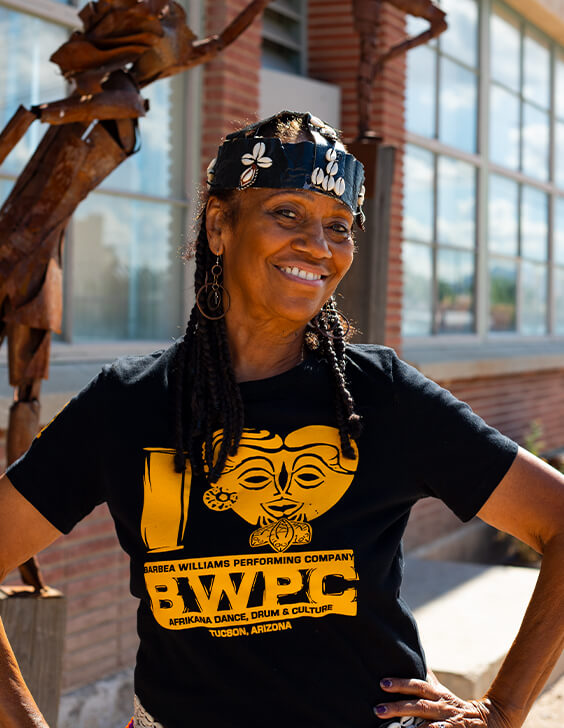 Williams's relationship with Pima has continued and remains intact to this day. In summer 2022, after a hiatus due to the COVID-19 pandemic, BWPC's Kuumba in Afrikan Arts summer camp returned to in-person programming in association with Pima. Since 2000, Williams has led the annual summer camp that provides STEAM activities which include music and dance, and professional development for students ages 7-15. She is very clear about her mission - to be proudly Black and share that with the next generation. Recalling her own days at Pima's West Campus, Williams said she was an active member of the international club which introduced her to myriad dance forms. From dancing the Can-can, Mexican Folklorico to learning from Pascua Yaqui dancers, Williams said she "loved every minute of it".
After completing her undergraduate degree at the University of Arizona, Williams returned to Pima as faculty in musical theatre and dance. She taught at the college for a decade during which time she used the Dunham technique, devised by Katherine Dunham, to deepen her own exploration of Afro-Cuban and West African dance. Since 2002, Williams has been a faculty at the University of Arizona School of Dance. Today, BWPC provides a wide range of programming for adults and children. 
BWPC's Kuumba in Afrikan Arts summer camp returned to in-person programming with Pima's support.
At the helm along with her mother is Beah Williams, managing director of BWPC. She came aboard five years ago and has used her marketing and business skills to help the non-profit grow. Herself a Pima graduate, Beah said, "Pima is like a second home." She is especially glad that the college has maintained a relationship with the African American community by inviting them to utilize college facilities and inspiring students to pursue their academic dreams.
Barbea agrees that having Pima as a partner provides tangible examples for students. From the experience of being on a college campus to participating in STEM activities during Kuumba 2022, each interaction with the college has the potential to spark curiosity and inspire young minds. Numerous BWPC alumni have gone on to attend Pima and other four-year universities. Kuumba which means creativity in Swahili, has been running for two decades. In this time, it has become an intergenerational camp with former students enrolling their children when they become eligible. For Barbea and Beah, this is BWPC's living legacy.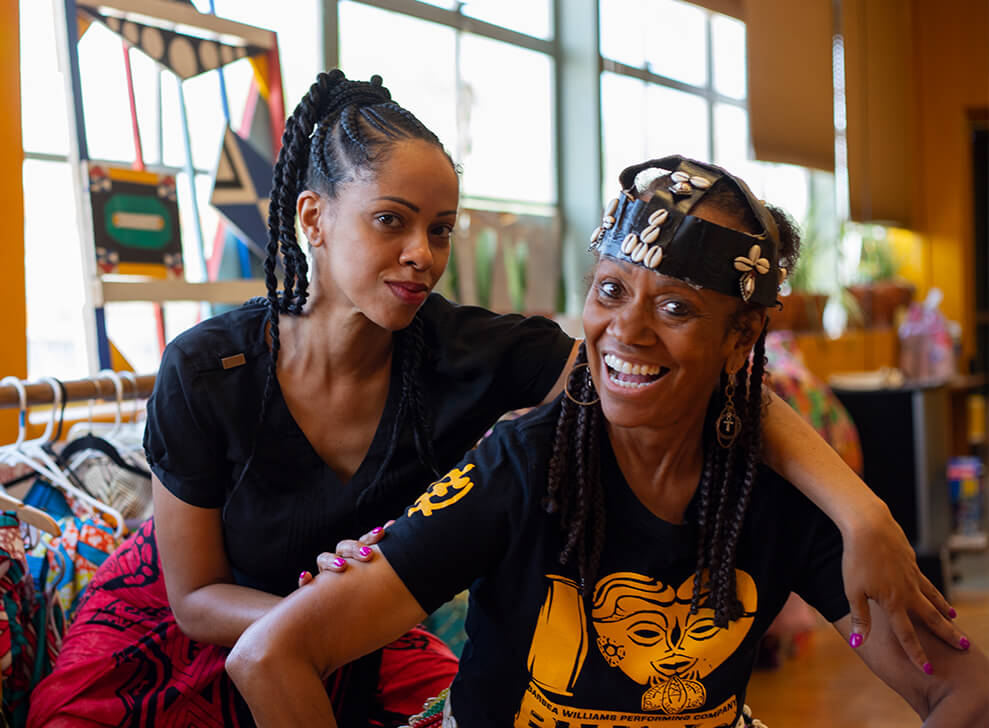 The Williams family's relationship with Pima is similarly intergenerational. After Barbea and her siblings found a welcoming environment five decades ago, Beah and then her son also studied at Pima. Barbea believes her mother's decision to move the family from Chicago's south side to Tucson positively impacted them all.
As a pillar of the community, respected dance practitioner and cultural anthropologist, paying it forward and instilling pride in the next generation is Barbea Williams's mission.
Inspired to explore a creative career?
Barbea and Beah are stalwarts of their community as well as creative leaders and entrepreneurs. You too can find a fulfilling career in the arts. Explore courses in the Digital Arts and Visual and Performing Arts.
Found something you like? Apply Now