Surgical Technology
Surgical technologists are allied health professionals, who are an integral part of the team of professionals providing surgical care to patients. Surgical technologists work under the supervision and delegatory authority of a surgeon and registered nurse to facilitate the safe and effective outcome of invasive and non-invasive surgical procedures, ensuring that the operating room environment is safe, that equipment function properly, and that the operative procedure is conducted under conditions that maximize patient safety.
Surgical technologists are experts in the theory and application of the principles of asepsis and sterile technique to combine the knowledge of human anatomy, surgical procedure, implementation of tools and technologies to facilitate a physician's performance of surgical procedures.

The high-demand, well-paying career field for surgical technologists need professionals who are detail-oriented, honest, strong communicators and listeners, resilient, dexterous and with physical stamina. They are an integral part of the surgical team throughout a surgical procedure.

Upon completing the PCC Surgical Technology program, students are eligible to take the national CST exam. Surgical technologists generally work full-time in hospitals, surgery centers or for a specific surgeon. They can work in a variety of surgeries, but often gain experience in surgical specialties.
Accreditation: This program is accredited by the Commission on Accreditation of Allied Health Education Programs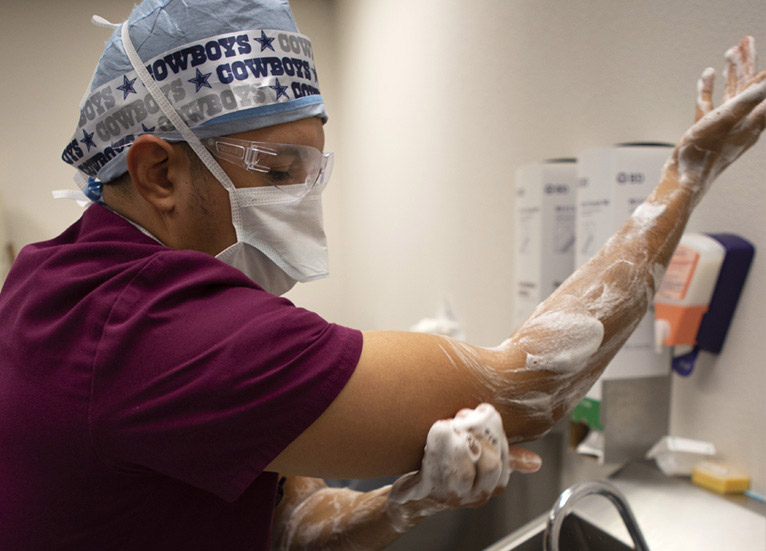 "PCC has made a big difference in my life. After all of my training, I don't have a ton of debt, just minimal student loans…you get to your goals without the university costs."
Anthony Soto
Surgical Technology student
List of Degrees
AAS - Associate of Applied Science
---
www.pima.edu/surgtech
Location
Desert Vista
Contact Information
Division of Health Professions
Dean: 520.206.6916
Program Director:  520.206.5225